About Us
About JYC
Foshan Jiyuan High frequency woodworking Equipment Co., Ltd, brand JYC was established in 1993. And has been committed to the research and development, manufacturing, and sales of high-frequency(radio-frequency) dielectric heating technology and equipment. JYC main products include HF (RF) generator, HF board edge gluing press series, HF frame assembly series, HF wood vacuum dryer series, HF bending wood press series, HF laminate press series, etc. And these machines are widely used furniture, flooring, wood-based panels, packaging, musical instruments, handicrafts, bamboo processing, plastics, textiles, food, medicine, chemicals and many other industries and fields. JYC will continue to provide the most professional and intelligent high-frequency woodworking machinery for global wood industry users to create the greatest value for users!
READ MORE
300+

Countries Served

20,000㎡

Factory Covered

500+

Employee Count

Since 1993

Founding Time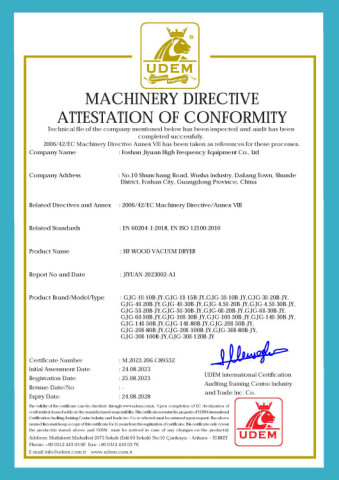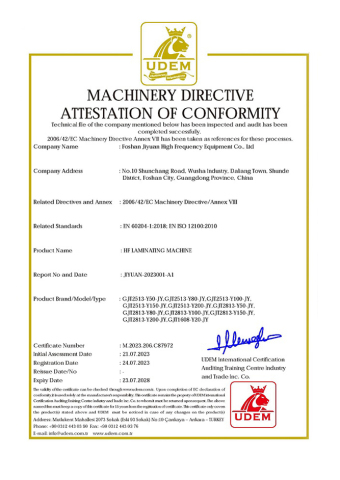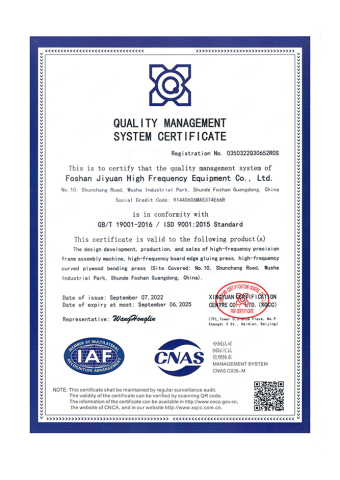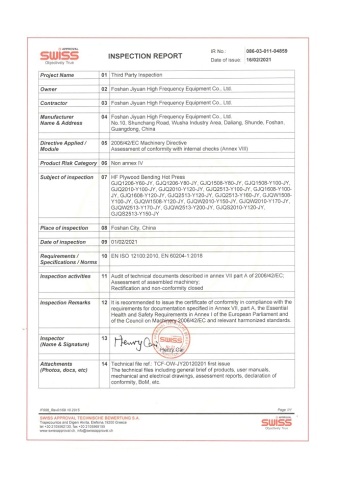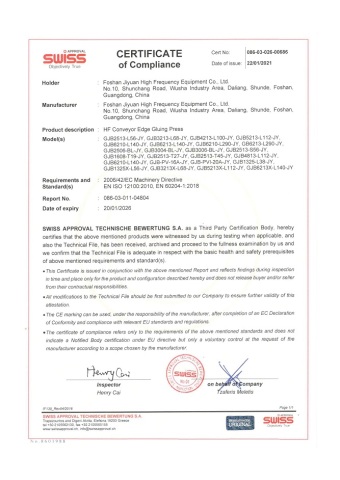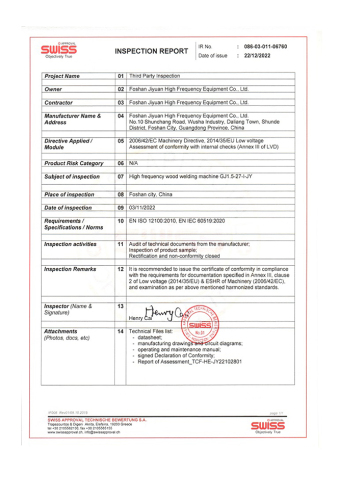 WHAT CUSTOMERS SAYS
Good equipment, good service! Before choosing this JYC high-frequency wood bending machine, we used manual cold pressing. Although the effect is not too bad, the output was not to keep up. Many employees have been trained, but the efficiency has not been improved much. And the turnover of employees is high. Later, I saw JYC's wood-bending machine on Alibaba. At first, I thought the price was not low, but after sending the samples, JYC quickly provided the online test video of the samples and answered our questions seriously. After 2 years of use, I found that this machine is really good. After bending, the curved plate is not easy to deform and is very stable. Moreover, the efficiency is significantly higher, and there is no need to recruit so many laborers.
Mr. Zamen from Egypt-HF Bending Wood Press
Thanks, JYC! Our company's wood boards have tried many drying methods before, but the drying effect is bad, the scrap rate is high, and the stability is low. Later, we chose JYC high-frequency vacuum equipment, which solved the problem of our original dry wood. The problem. The wooden boards dried by JYC equipment can well protect the original color of the wood, and there is no problem of cracking and warping. When the equipment first arrived at the factory, JYC arranged for technicians to come over in advance to install and debug the equipment on-site. They are very professional and provide good service.

Mrs. Hwang from South Korea-HF Timber Drying
Good job JYC! Since last year, I saw JYC's videos on Facebook and later became friends on WhatsApp. I asked many questions, and the staff answered them one by one, very patiently. They also provided a lot of valuable advice for our company's production. Especially, Mark Xu, I remember one day I called at 8 o'clock in the morning, and I forgot Mr. Xu's time zone is 2 hours later than mine. Although he was woken up by my phone call, Mr. Xu was still very patient and enthusiastic for me. He answered very many relevant questions, and quickly sent me a lot of corresponding reference materials and professional opinions by email.

Mr.Hussain from India-HF Board Joining Machine